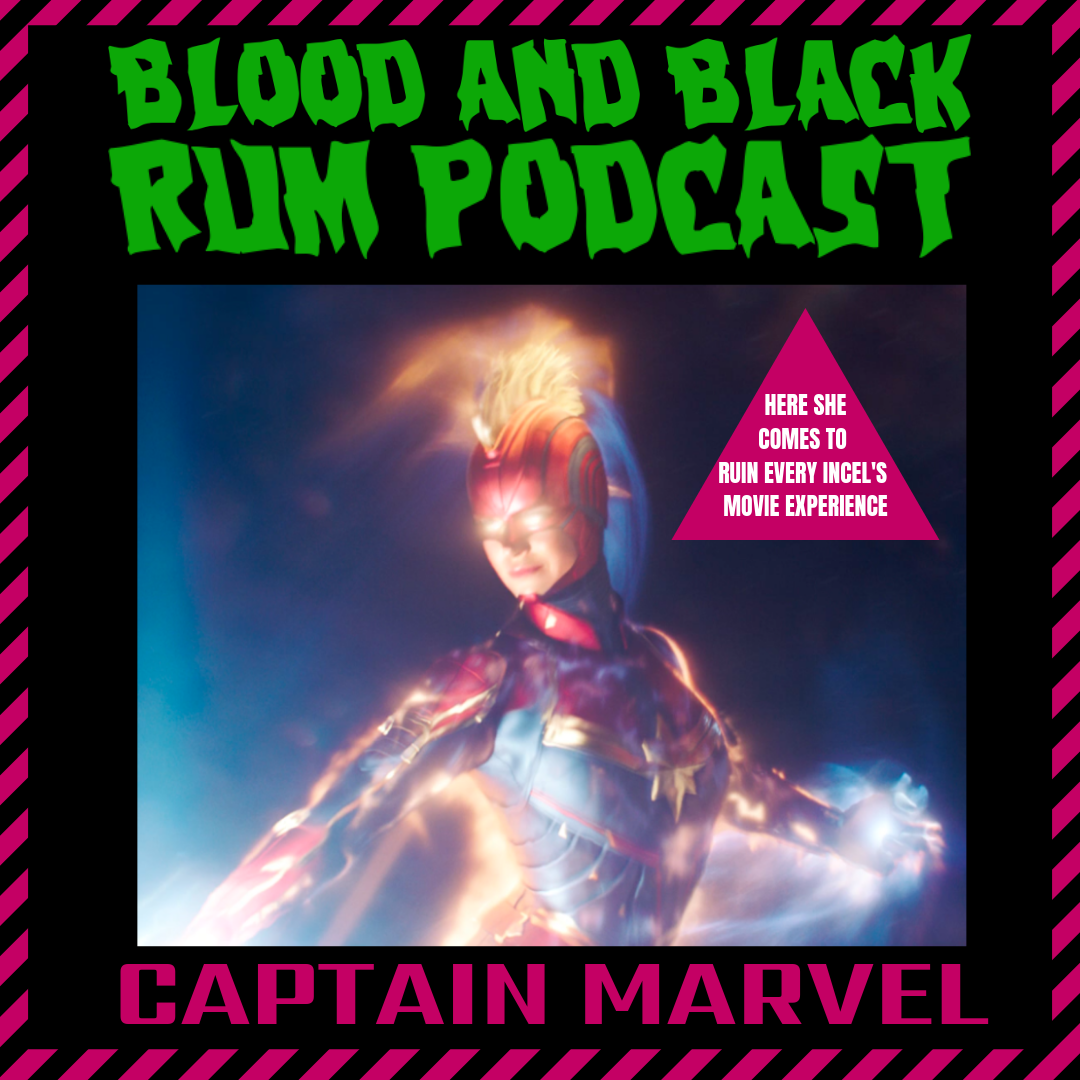 Hey, you know what? There's a female superhero in Captain Marvel and it totally didn't ruin our viewing experience. Brie Larson's newest addition to the MCU is a pretty enjoyable film, there's no getting around that; but it does feature some of the same flaws that have cropped up in just about every new Marvel origin story. We talk about the generic plotting, the '90s setting, Samuel L. Jackson giving a cat some pets, Jude Law being Jude Law, and more! And if you're one of those people that decided to post a bad Rotten Tomatoes review before you saw the film, shame on you - and email us at bloodandblackrumpodcast@gmail.com to tell us why you so angry.
Approximate timeline
0:00-15:00 Intro
15:00-end Captain Marvel
No beer talk!
If you like our show, please think about donating to our Patreon account, subscribing on a podcast app of your choice, and leaving a review. You can find us on Facebook (http://facebook.com/bloodandblackrumpodcast), Twitter (http://www.twitter.com/bloodnblackrum), or email us at bloodandblackrumpodcast@gmail.com!